INPHOTEC has participated  to Photonics in Switching 2015 with a stand in the Exhibition Area.
The International Conference was held in Florence, at Convitto della Calza, from September 22nd to 25th.
Since 1980, Photonics in Switching is one of the most significant international conferences regarding optical elaboration and commutation, key factors for the future telecommunications.
This yearly conference represents an ideal debate for the international academic community, companies and operators for discussion and analysis of new photonic technologies development.
This edition has been organized under the responsability of Dr. Luca Potì, Prof. Ben Yoo and Dr. Naoya Wada as General Chairmen.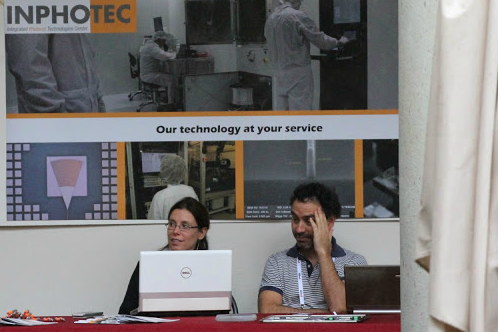 In the picture, time work at the INPHOTEC stand during the Exhibition