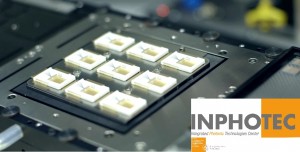 At the beginning of March, Brussels will host the 6th edition of the "PIC International 2016" and INPHOTEC, The Integrated Photonic Technologies Center of the Communication, Information and Perception Technologies Institute of the Sant'Anna School of Advanced Studies will participate with its technical staff to present its activity.
Giovan Battista Preve, Packaging Manager of the Center and affiliated personnel of the TeCIP Institute, will be the speaker in charge of the INPHOTEC presentation. He will contribute within the section of the programme devoted to tools for use in integrated circuit design and packaging. The Center will also interact with participants, thanks to a stand that will be set up in the exhibition area.
The PIC International 2016 conference, organised by Angel Business Communications, aims to offer professionals in the field a comprehensive and up-to-date vision of the main areas of photonics and integrated circuits, strengthening the relationships between producers and users and creating new meeting opportunities among key stakeholders, chipmakers and network engineers. Other speakers in the programme are representatives of the main businesses of the field, such as Microsoft, HP, IBM, CISCO and Huawei.
PIC International is an unmissable appointment for all leaders in the integrated photonic industry, and INPHOTEC will be there.
For comprehensive information and in order to register for the conference, please visit the following link: http://www.picinternational.net/home